Founded by Bud Herrich 120 years ago, Louisville Slugger has sold more than 100 million bats. While it is a leader in wood and aluminum bat categories, a big number of major league players favor the Louisville Slugger bats. Its wooden bats are available in form of many sizes, models, weights, and lengths. The wooden bats are made from species such as Maple, Birch, Bamboo, and Ash.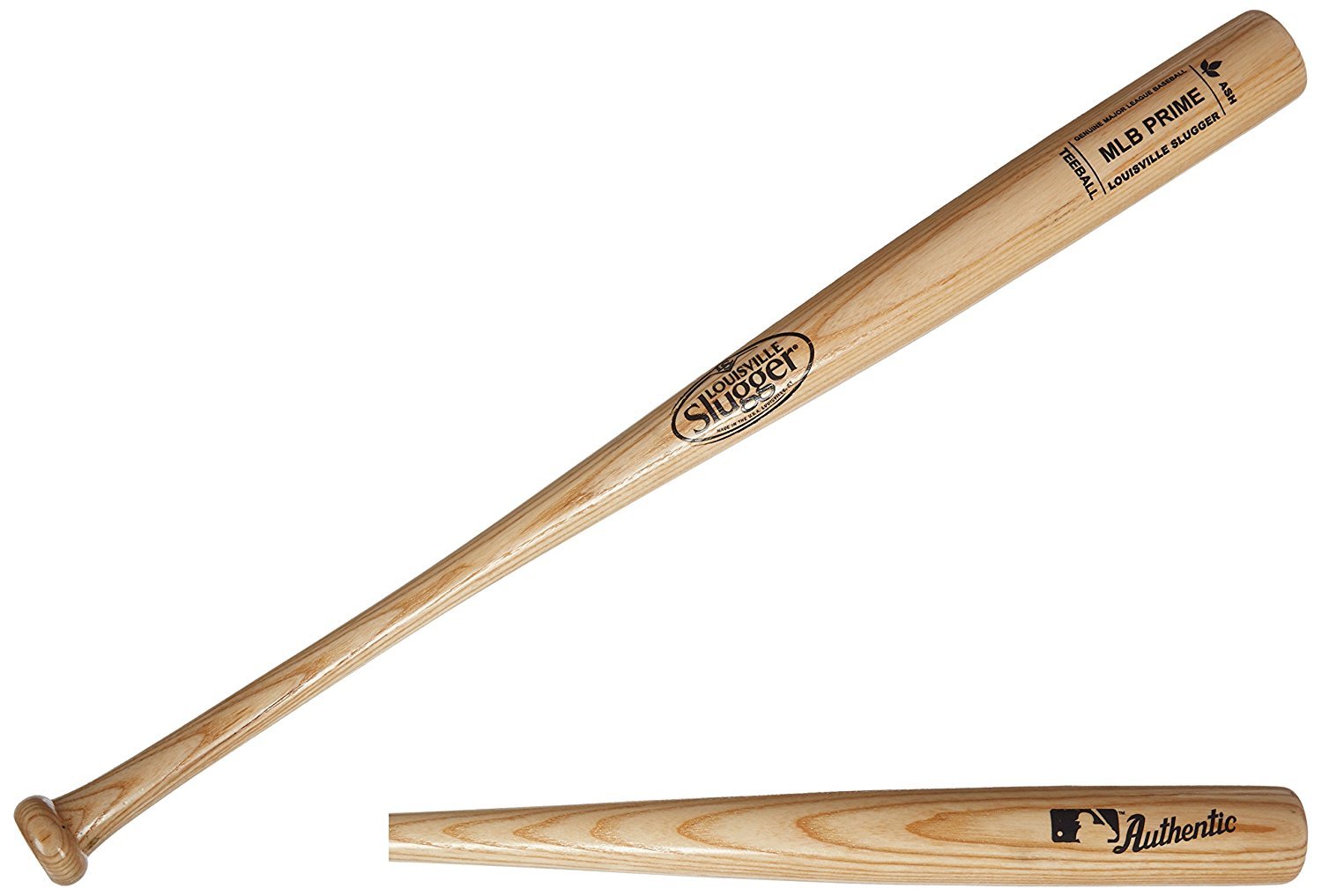 Some tournaments and leagues are wood specific. However, the Louisville Slugger 125 Prime Ash Wood is preferred by a large number of players especially during practice mainly for its low cost and ease of use. Players also enjoy the traditional feel and the 'crack' sound, when the bat hits the ball.
In comparison to other bats, the Louisville Slugger 125 Prime Ash Wood charts its own path as far as design and qualities go. It has a strong grip, giving the player a steady powerful swing. The quality of the wood is high enough to endure months of continuous hard knocks.
Pros of Louisville Slugger 125 Prime Ash Wood 
Light Weight and Flexibility
The Louisville Slugger 125 Prime Ash Wood bat's nimbleness comes from its light weight and a flexible and large 'sweet spot'. By taking advantage of its cupped end, the player can control its weight and get suitable speed.
Together with the Sweet Spot Louisville Slugger 125 Ash Youth Baseball, the Slugger Youth 125 Ash Wood Bat (Lighter weight) is made of professional grade lumber, which is commonly handpicked.
Its advantages over bats made of maple lies in the fact that Ash wood is a lighter and more flexible timber, with a bigger sweet spot allowing only minimal breakage. The bat has lengths of 26″ A* 27″ A* 28″ A* 29″ A* 30″ A* 31″.
Great   Pop
Praised for its unique pop, the bat has one of the best swing speeds. In addition, it doesn't have unpleasant vibrations, when you hit the ball at the end or at the handle. When the ball contacts the sweet spot, it smoothly bounces off the bat. The player's hands are saved from painful blisters by the firm grip.
Cons of Louisville Slugger 125 Prime Ash Wood Review
Strong Players
Even though the lightweight is great for younger players, who don't have much strength, the bat might be unsuitable for a powerful player, as it will not give out a pop. In addition, the trampoline effect on the ball might make a hit from a fast player to die out.
Durability
Being end loaded, youngsters might find a little difficulty in getting a good swing. Moreover, the grip wears off soon and the player has to frequently find one way or another of making it firm again. Although it is just as normal with other types of bats, users of the Louisville Slugger 125 Prime Ash Wood complain that the paint rubs off after just a few weeks of use.
In addition, some users complain of a break-in; the period has taken before the bat surrenders its best. The pattern on the vibe might bring harm on thin gloves, especially those worn by younger players.