One of the most important equipment of the game of baseball is a baseball bat, and there are countless types of them in the market. So You have to know about Big Barrel Bats Vs Regular Bats. Having the right bat can drastically improve a batter's hitting skills and move you into the heart of your team's lineup. When you go shopping, you will see so many types of baseball bats in the market lying around. And while it may seem there's nothing to consider when it comes to the size of a bat's barrel, the size of a bat's barrel impact several aspects of the game.
You'll have to make up your mind if you want to purchase a regular baseball bat or a big barrel baseball bat. Both types of bats have their own positives and negatives. Below are some main factors you can define the differences yourself and decide if it's a regular bat or big barrel bat you want.
1. Big Barrel Bats Vs Regular Bats (Player's Age)

Age is an important factor before deciding whether to purchase a regular bat or a big barrel bat. Obviously, big barrel bats are relatively heavier than its counterparts. In short, one needs to have the physical capability to swing the bat in order to use it properly.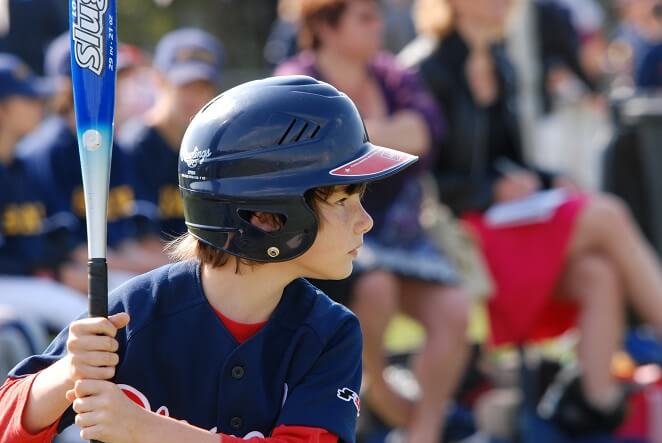 There is a lot of controversy regarding big barrel bats, and the main reason is that many think these bats causes younger players to form bad swinging habits.  This is why it's not recommended for players 10 or younger do not use big barrel bats. While they may be able to lift a bat and swing it physically but when swinging their swing could be off. Using a bat too heavy will cause young players to swing behind the pitch, which will result in more pop up and ground balls. In the worst case, sometimes they may be forced to be hit a pitch out of form which may cause them injury. Therefore, If your child is not strong enough, a regular bat will be more beneficial until they grow stronger physically.
Also, using a heavier bat can result in longer swings for players. As said before, heavier bats will cause the swing to take too long to develop; as a result, the player's progress will slow down and may hurt them in the long term as they go up to tougher competitions.
2. Bat Control
Another important factor to consider before deciding to buy a big barrel or regular bat is bat control, and the barrel size of the bat affects a player's bat control considerably. In general, big barrel bats have larger barrel diameter (2.75 inches) compared to regular bats with smaller barrels (2.25-2.6 inches), which makes big barrel bats harder to control.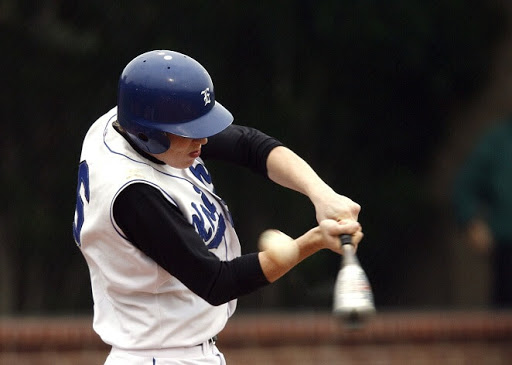 Players can swing regular bats comfortably and confidently due to the fact that they are lightweight. Compared to their counterparts, smaller barrels provide aerodynamics; hence, makes it easier to hit. It's because regular bats are easier to swing, young players are likely to hit home runs with them compared to big barrel ones.
However, big barrel bats allow a player to hit the ball further than regulars, as long as the player has enough players which makes them attractive to power hitter. But as mentioned above, the extra weight on the bats prevent players from generating enough swing speed to take advantage of the big barrel.
3. Contact
If you are looking for a bat that will help you or your player contact the ball more, then big barrel bats will be good for you. While smaller barrel regular bats are easier to swing, they can't provide the contact the big barrels will allow you to. Big barrel bats are unrivaled when it comes to contacting the ball.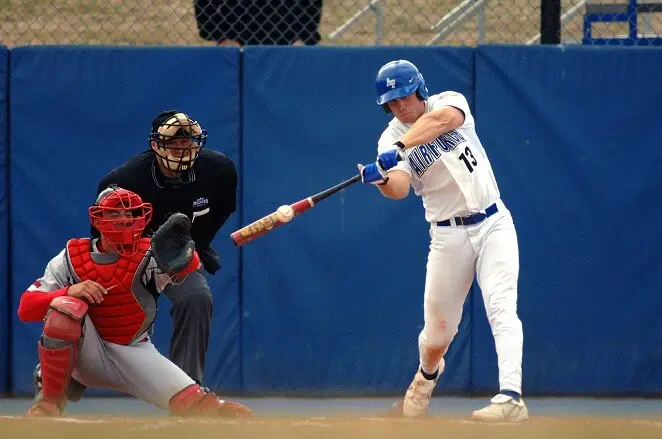 The reasons behind increased contact rate lie with the big barrel diameter that allows the bat to have more hitting surface compared to regular ones ensuring the ball has more surface to contact. And if a player can swing properly, the ball can be hit far and wide all over the field.
Although you may not be able to hit the ball far every time, it could help you and your team knowing that the ball will be in the play and hit more frequently than not using big barrel bats. Also, at the younger age games, any ball put in play has a high chance of becoming a hit at any time so it would be great to have a high contact bat.
4. Rules & Regulations
One important aspect you need to keep in mind if the bat you are purchasing a regular or big sized barrel if you'll be able to use it when you play. In recent times, rules have changed a lot in youth baseball, and there are a lot of regulations. You'll need specific barrel diameter and drop weight for certain leagues and do keep in mind that many leagues are very strict when it comes to bat regulations.
The most popular barrel diameter of a bat that's used in leagues is the 2 ⅝" inches, and the most used drop weight is -13. This makes the usage of big barrels in certain leagues illegal as most of the time they have the barrel diameter of 2.75 inches. So make sure to check with the league or your/child's coach if the bat will usable in the said league before considering a big barrel or smaller one. However, a big barrel bat can be used for practice purposes as well.
5. Baseball Bat Brand
When deciding whether to purchase a regular or big barrel bat, you must consider if a reliable brand produces your preferred bat barrel. Fortunately, many top brands produce high-performance and various types of baseball bats, including big barrels and regular/small barrel bats. Some of the best brands are:
Louisville Slugger
Louisville Slugger has been in the industry for more than a century, and it goes without saying they established themselves as one of the best baseball equipment manufacturers. They are especially known for quality wood bats in the highest level of the game. But in recent years they are developing some quality baseball bats big barrel and regular bats in the amateur and youth levels as well.
Easton
Although not so long Louisville Slugger they have made their name known in the world of baseball. Utilizing sports engineering paired with their obsession with creating the best bat, they produced many innovative and high-quality bats. Easton is especially known to produce quality big barrel bats.
Demarini
Demarini is not that big of a name compared to Louisville Slugger and Easton when it comes to sports equipment. But they are a household name when it comes to manufacturing baseball bats. Even now they are releasing quality baseball bats every season that attracts every player's eyes.
Marucci
For some time now Marucci has been releasing quality big barrel bats in the market. Every season you'll see a bat of Marucci that will grab your attention.
6. Materials
Materials of the bat impact a bat and batter's performance quite considerably. You must consider the type of materials your bat has whether you buy a big barrel or regular ones. Luckily, no matter what bat you decide, you'll be able to find it in your favorite bat material. Some of the most common materials used in both big barrel/regular barrel bats are.
Aluminum: bats are constructed from aluminum that makes these types of bats very durable and lightweight.
Alloy: bats are constructed from aluminum and other materials mixed together. These bats give off a stiff and traditional feeling. This types of bats are ideal for power hitters because they are usually heavier and end loaded.
Composite: bats are manufactured using composite fibers. In general, this type of bats are strong and increase the overall performance of a player. However, they require breaking in and usually not hot out of wrappers.
Hybrid: bats are a combination of both aluminum and composite materials. The barrel of such bats is made of alloy with a composite handle.
7. Features
The best baseball bat is one that has all the features that a player will need. BIg barrel or regular barrel, depending on the brand and construction you can enjoy some good features. With the advance of time, unique and innovative technologies are used in these bats.
Big Barrel Bats Vs Regular Bats pros and cons
Small barrel baseball bats and big barrel baseball bats have many advantages. Knowing them will help you pick a better baseball bat. Few of the pros and cons of regular barrel bats and big barrel bats are listed below.
Pros
The pros of using regular/standard or small sized barrel bats are very obvious, small barrel bats are easy to control and have excellent aerodynamics. These bats are perfect for young players who are looking to hit the ball far in the park.
If you have a child who likes using lightweight bats, he/she will like small barrel bats. Due to smaller barrel size the overall size of the bat is reduced; thus, making younger players to swing the bat quickly and comfortably.
The weight is more evenly distributed throughout a small sized bat which gives more speed and better control when swinging.
On the other hand, as far as a big barrel bat is concerned, due to the big barrel of the bat, it allows players to utilize the large hitting surface and a sweet spot to hit the ball far and wide around the field.
Many consider that using big barrel bats have a higher chance of making contact with the ball compared to other bats. That's why players consider the size of the barrel an advantage and recommend to others.
Since making contact with the ball is easier with big barrel bats, they are most of the time used to develop young players confidence at the plate.
Due to the bigger barrel of the bats reaching the ball to the outside of the plate is much easier and from an early time, players can learn the art of controlling a bat. It's recommended to take advice from a coach about this.
Cons
While there are many pros of big barrel bats, there are a few cons as well. A significant disadvantage is that because big sized bats are heavier compared to their counterparts, they are difficult to swing and control in general.
Many consider that using big barrel bats can develop bad swinging habit in children. They develop wrong swinging action resulting in long swings.
Another con of these bats is that the weight is not evenly distributed throughout the bat because of the heavy barrel that leads to slow swing speed.
Many leagues restrict the use of big barrel bats, so you may want to check with you or your child's league if the bat is allowed or not. You can find many top quality big barrel bats manufactured by some of the best in the industry.
There are also many regular bats manufactured by top brands. Although regular bats are preferred by many kids because they are easier to swing and hit home runs. Beginners who started late may find it hard to catch up to their peers.
Small sized bats don't come with all the features of big barrel bats. Also, the light drop weight may feel awkward to some players.
Best Big Barrel Baseball Bats
Some of the top bat manufacturers have many models in the market for people who like big barrel and small barrel bats. Some of the best big barrel bats are:
Developed by one of the oldest baseball equipment manufacturers and known to produce countless top quality baseball bats – Louisville Slugger Catalyst Barrel Baseball Bat. This big barrel bat is constructed from C1C composite that makes it comparatively stronger than other bats and makes it lightweight as well.
Pros
You can expect the ball to fly far since the ball jump off the bat usually when there are hits.
It's made from composite makes this bat lightweight compared to other big barrel bats, and the weight is perfect for children to use.
The bat has a large sweet spot and great pop.
Cons
It's not good to use in cold weather. It could even break.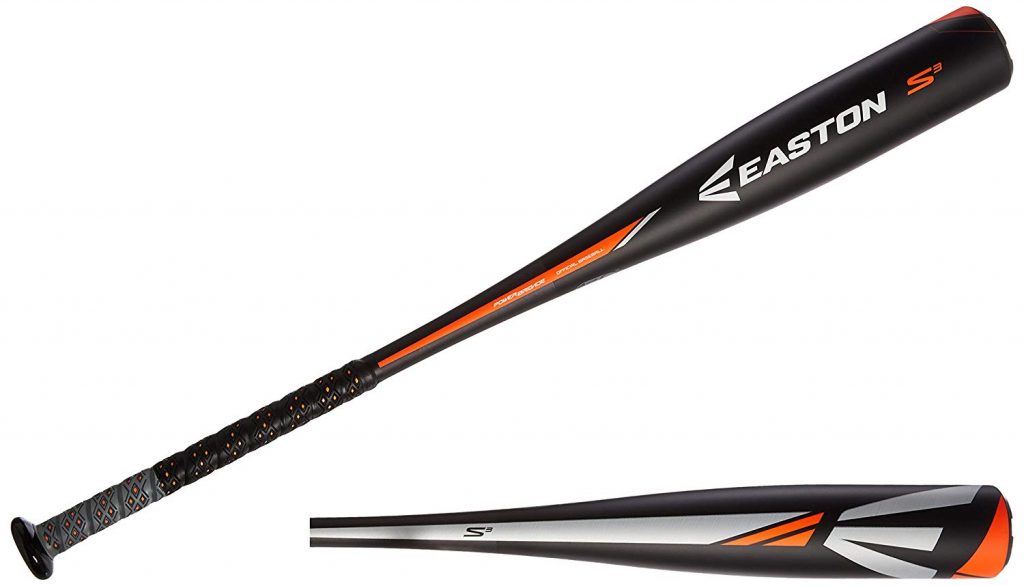 The Easton S3 is a one-piece alloy bat developed with the state of the art technology and with speed in mind. With how it's made, you can expect to hit a ball far in a fast manner. Also, the big barrel makes it easier to contact a ball; thus, increasing a young player's getting on base rate.
Pros
This bat has an excellent grip. Compared to other bats that have an unnatural feel when holding, this one provides a comfortable feeling.
With the big barrel, it ensures the contact rate with the pitch is increased.
In this category, the bats cost a lot, but this one has a reasonable price.
Cons
If not handled properly, it may get damaged quickly.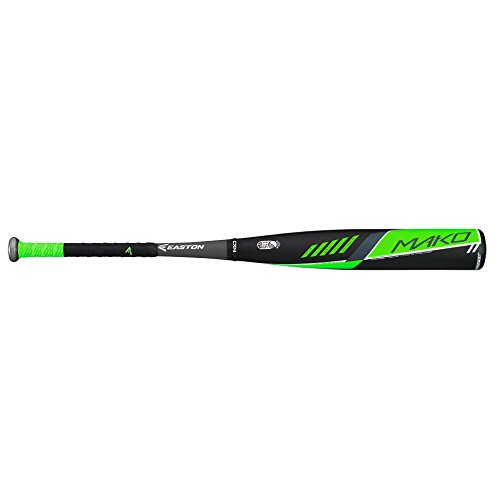 Yet another top quality product from Easton – the successful Mako comp. This one provides speed because of its lightweight and at the same provides power to hit the ball far around the field.
Pros
Big barrel bats are known for their large sweet spot, and this bat especially has a massive sweet spot that makes hitting the ball easier than ever.
The best part of Mako comp is that it doesn't require any break in unlike other bats that need breaking in several times.
It's well balanced in both speed and power makes it ideal for players of all types.
Cons
For a first-time user composite bat, it might be surprising to use this bat as there will be some sting especially if the ball hits the handle. But you will get used it to it after some time.
Best Regular/Small Barrel Bats 
Regular bats or the counterparts of big barrel bats, small barrel bats are in demand in every league. Below are some of the best regular/small barrel bats are:
The natural is a baseball bat that's constructed to provide players with a traditional feel. This will be the best bat for you if you are looking for a bat that's durable and flexible at the same time. It's a lightweight bat compared to other wooden bats, and it has a massive sweet spot that allows you to hit the ball whenever you want.
Pros
If you would like to go to major, this will be an excellent bat to practice your batting with. The feeling of a wooden bat is different from others, and it would be good to practice with a natural wood bat.
It has a classic and traditional design that many players will like. Also, the Natural has a durable construction, so it has a high chance to last long.
The large sweet helps contact with ball easier.
Cons
Although it's made durable, it's still wood if not properly used it may shatter.

If you want a bat flexible and versatile, this would be a great option. The Marucci JB19 is a balanced bat with a traditional barrel design that can help slow down your hand if you want to practice slow hitting.
Pros
It's constructed durable, and you can expect it to last a long time.
The body of this bat is bone rubbed, so the intensity is really good.
It's balanced and has a swing weight that makes swinging really comfortable whether you are a beginner or not. But it doesn't give off a lightweight feel rather a balanced feel.
Cons
Not everyone likes the feel of this bat, and sometimes the pop is not that great.

Compared to a typical alloy bat, the composite construction of this bat allows the bat to be more lightweight and balanced. Also, the Fungo is end loaded, which makes it excellent for you if you need help with your present swing. Also, the shape of this bat sets it apart from other baseball bats. If you like the feel of this bat, you'd be able to work with it better.
Pros
If you want to improve your batting skills and need a good bat, you can use this bat to improve your skill. It's an excellent practice your batting skill with.
It's very lightweight, which makes it easier for beginners to use.
This bat is really comfortable and easy to use, once you get used to the shape.
Cons
The unusual shape and size of this bat make it unsuitable for league games. As said before, this is a bat more geared to practice.
Big Barrel Bats vs Regular Bats buying guide
No matter what bat you decide to buy regular or bigger barrel baseball bats, knowing these tips will help you purchase an effective bat.
Length
The first aspect before you decide to purchase bat regardless of the type of bat you want, it's the length you must consider. You need to have the right length for your child to hit properly. If the bat is too long, it can slow you down and mishit the ball. In short, try several bats of different sizes, whether big barrel or regular bats.
Weight
Weight is extremely important when it comes to buying the right. If the bat is too heavy, it will be difficult to lift and swing for a young player. So if you want a lightweight bat with a fast swing, consider buying a regular barrel bat, and if you want a heavy bat with more contact, big barrel bat would be great.
Sweet Spot
The size of the sweet spot makes a huge difference when it comes to a baseball bat. Purchase a big barrel bat if you don't mind a heavier bat but with a large sweet spot, or a lightweight regular barrel bat with minimal sweet spot albeit for fast swing.
Barrel Diameter
Another important is the barrel diameter of the bat. Many prefer the barrel size of 2 ¼" while others prefer a bat with a bigger barrel size.
Comfort
If the bat is uncomfortable to hold or hurts your hand when hitting a young player will probably won't like. A player likes a bat that offers comfort while hitting; as a result, increasing the player's confidence.
As you can see, there is no clear winner Big Barrel Bats Vs Regular Bats. But it doesn't matter really which one is the best, but what matters is that what fits you the most. You can decide for yourself after swinging a bat in the shop what you like, big barrel or regular barrel.